THE TEACHER WAVE
Tuesday, May 19 - 3:00-3:30pm
COME ONE COME ALL! You have earned SUMMER BREAK!
You are invited to attend a time honored event at East...The Teacher Wave on the last day of school. In the past, teachers and staff have lined the bus lane to wave to students as buses departed on the last day of school.
We would like to reinvent our tradition in the wake of a unique end to our school year. On Tuesday, we will be socially distanced to wave to all our kiddos, cheer for our departing 5th graders, and thank all of you for your part in a school year that will go down in history.
If you'd like to participate, please place children safely in a vehicle and drive them by the school. We hope you can celebrate the school year with us!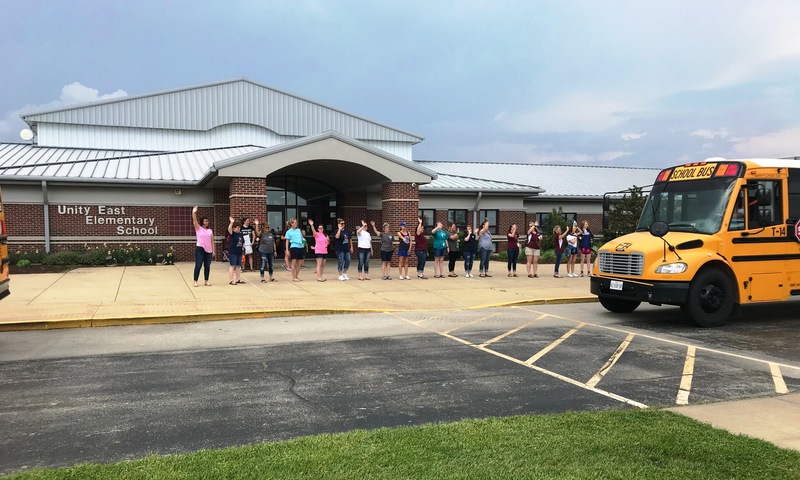 Please stay in your vehicle and drive slowly through the bus lane