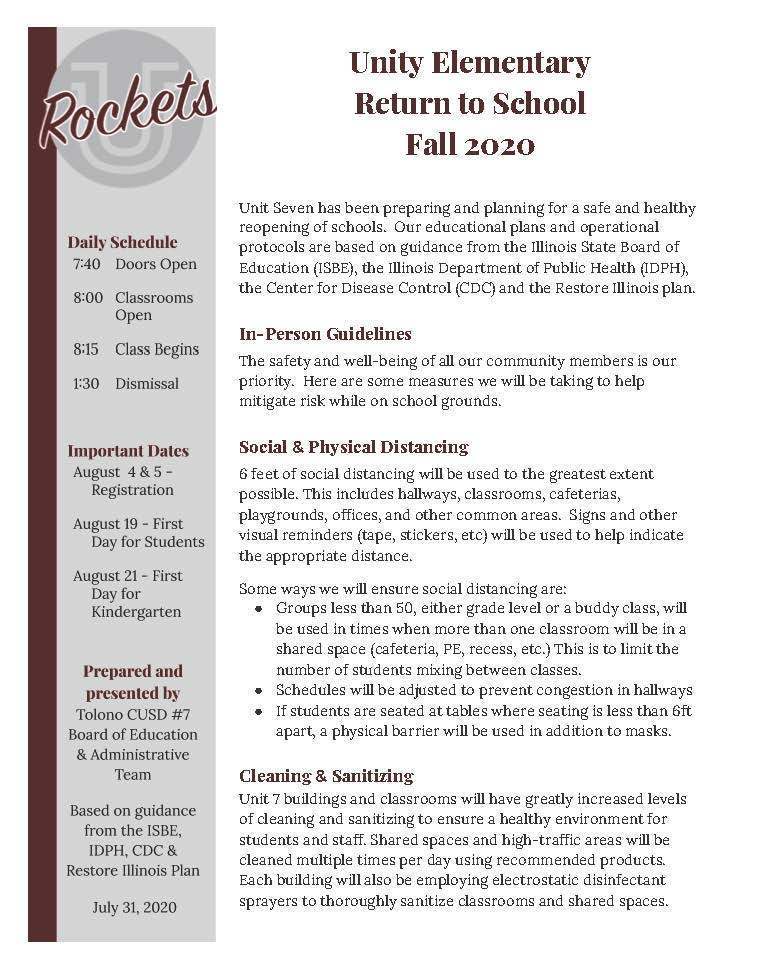 Elementary Return to School Plan
J. Carver
Friday, July 31, 2020
Unity Elementary
Return to School
Fall 2020
Unit Seven has been preparing and planning for a safe and healthy reopening of schools. Our educational plans and operational protocols are based on guidance from the Illinois State Board of Education (ISBE), the Illinois Department of Public Health (IDPH), the Center for Disease Control (CDC) and the Restore Illinois plan.
In-Person Guidelines
The safety and well-being of all our community members is our priority. Here are some measures we will be taking to help mitigate risk while on school grounds.