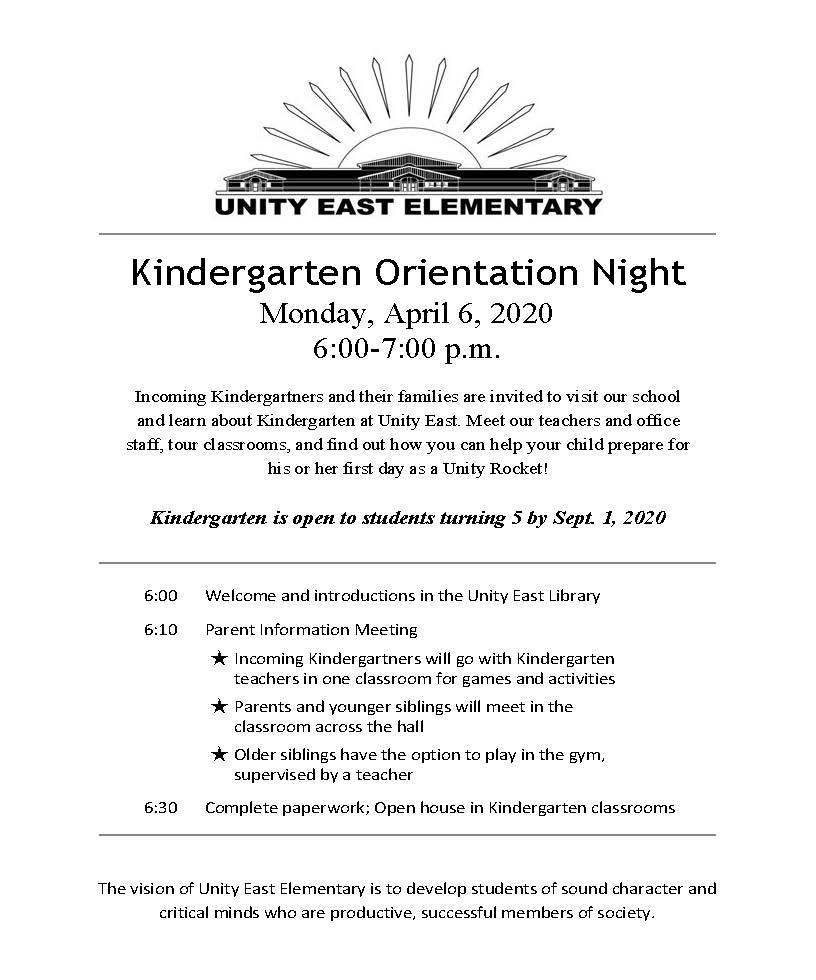 Kindergarten Orientation Night
J. Carver
Thursday, March 05, 2020
Kindergarten Orientation Night is postponed until further notice.
---
Kindergarten Orientation Night
Monday, April 6, 2020
6:00-7:00 p.m.
Incoming Kindergartners and their families are invited to visit our school and learn about Kindergarten at Unity East. Meet our teachers and office staff, tour classrooms, and find out how you can help your child prepare for his or her first day as a Unity Rocket!
Kindergarten is open to students turning 5 by Sept. 1, 2020
---
6:00 Welcome and introductions in the Unity East Library
6:10 Parent Information Meeting
Incoming Kindergartners will go with Kindergarten teachers in one classroom for games and activities

Parents and younger siblings will meet in the classroom across the hall

Older siblings have the option to play in the gym, supervised by a teacher
6:30 Complete paperwork; Open house in Kindergarten classrooms
---