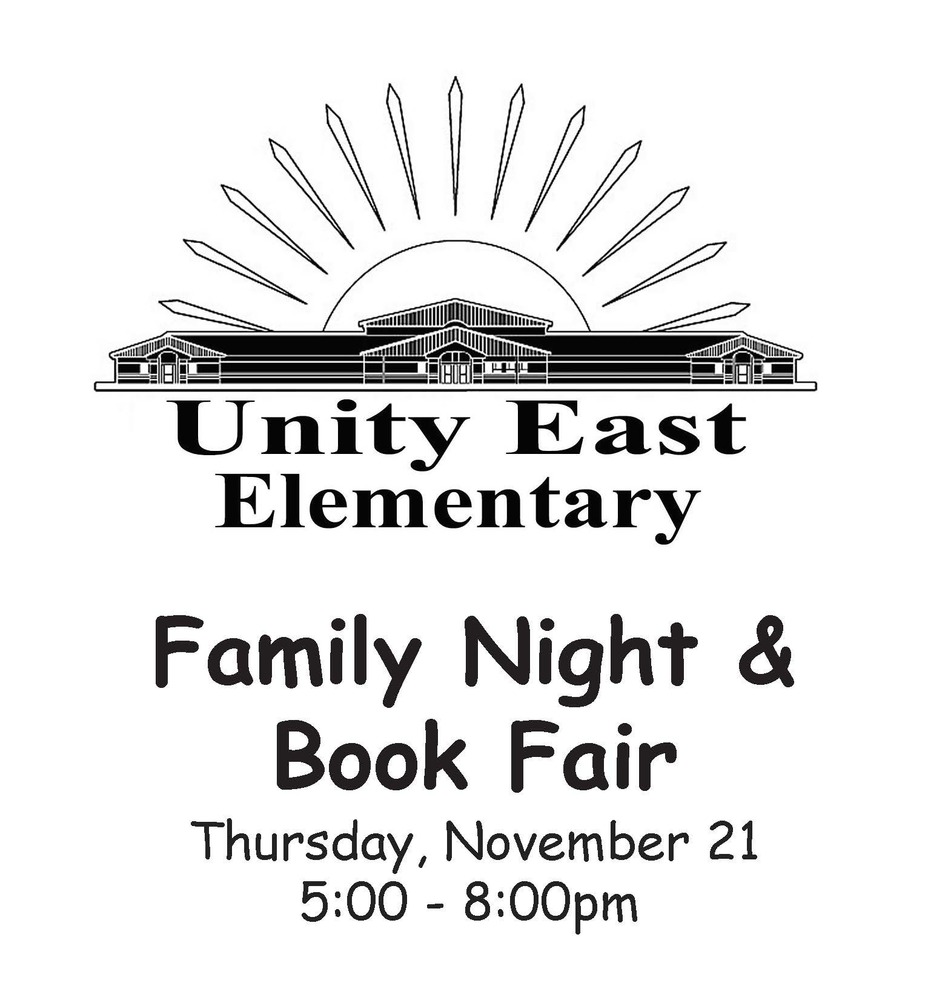 Family Night & Book Fair
J. Carver
Thursday, November 14, 2019
Unity East is celebrating Illinois Family Reading Night with a special evening featuring local guest readers, choir performances, and family activities. Our evening will tie into Veterans Day with a patriotism and citizenship theme.
A pizza dinner will be provided free of charge 5:30-6:00.
Be sure to take a photo with friends and family at our photo booth!
The Scholastic Book Fair will be open 5:00-5:45 and 6:30-8:00.
5:00-5:45 Book Fair
5:30-6:00 Pizza Dinner
5:30 & 6:00 Choir Performances
6:00-7:00 Guest Readers
6:30-8:00 Book Fair
To help us know how much pizza to get, please RSVP by Wednesday if you plan to attend.
RSVP in 30 seconds by following this link